The instructions below are for bulk applying multiple galleries to a gallery category.
1. Head to the Library > Galleries area of your admin interface.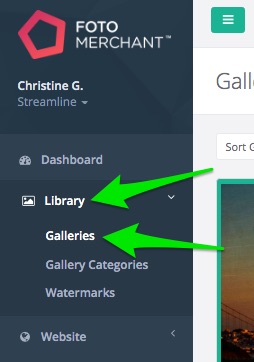 2. Select the galleries you would like to apply to a gallery category. The tutorial in this link walks through the different ways of selecting galleries.

3. In the next step, you will need to choose the Gallery Category you would like to add your images to. Then use the Apply button to finalise.
NOTE: The bulk edit tool appears on the bottom of the screen when at least one gallery is selected.
NOTE: If the Choose a Gallery Category box doesn't appear, then you most likely don't have a gallery category set up. The tutorial in this link will walk you through creating a gallery category.