Digital Products can be bundled with a digital license, that will be distributed with the images upon purchasing. In the license, you can specify what the products can be used for, which will ensure that the customers purchase the products for the correct use.
In the Store > Products > Digital area, you will find a variety of default licenses to use or you can create your own license by following the instructions below.
1. Navigate to the Store > Products > Digital area of your admin interface.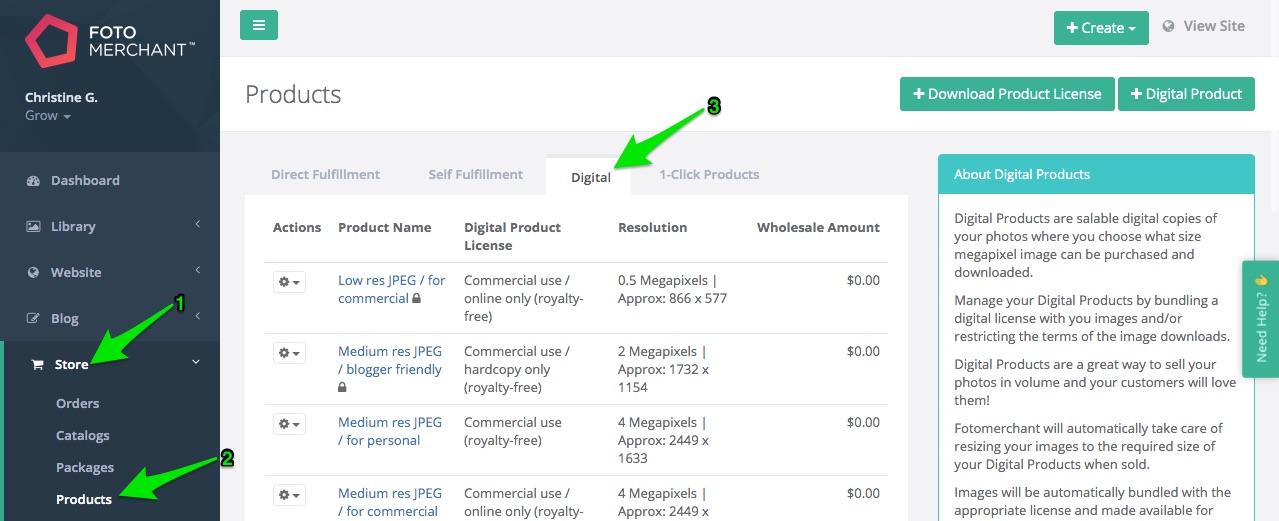 2. Use the green +Download Product License button on the top right of the screen.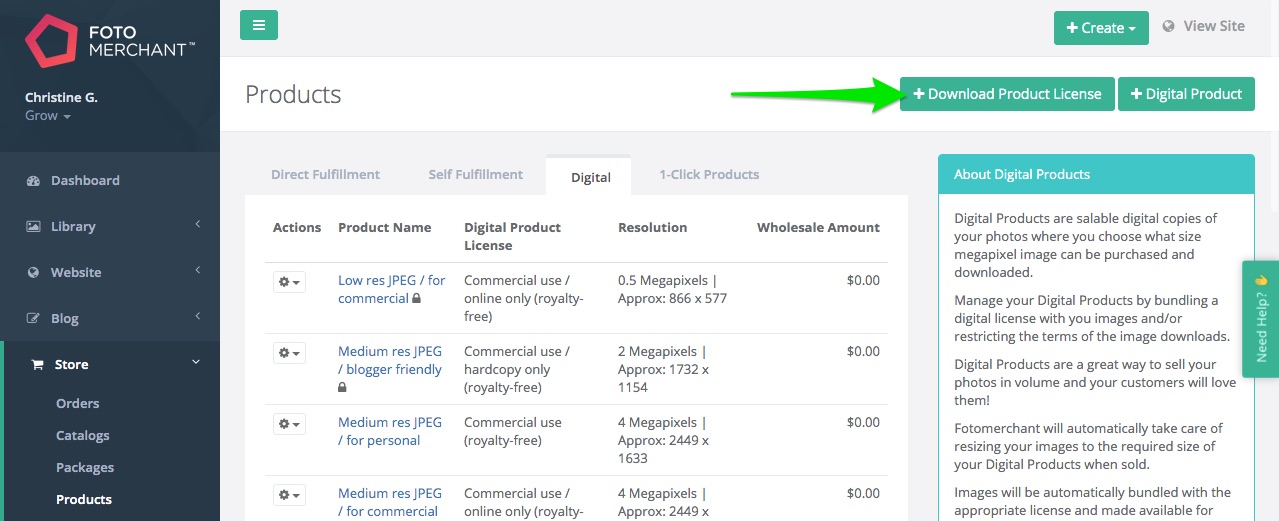 3. Fill in the Name, Summary and License Text fields and use the green Save button on the bottom of the page.