A digital product allows you to deliver an image to your customer with minimal effort.
You have control on offering this image in a specific size, which will be defined in Megapixels or alternatively, you can set this up so that the image is delivered in the size it was uploaded to your gallery.
NOTE: Digital Products are only available on select subscription plans. To see if your plan includes digital Products, you can go to the My Plan page and review if your plan has access to the Digital Products feature.
To set up a digital product that is delivered in the resolution it was uploaded, you can follow the steps below:
1. Navigate to your Store > Products > Digital area.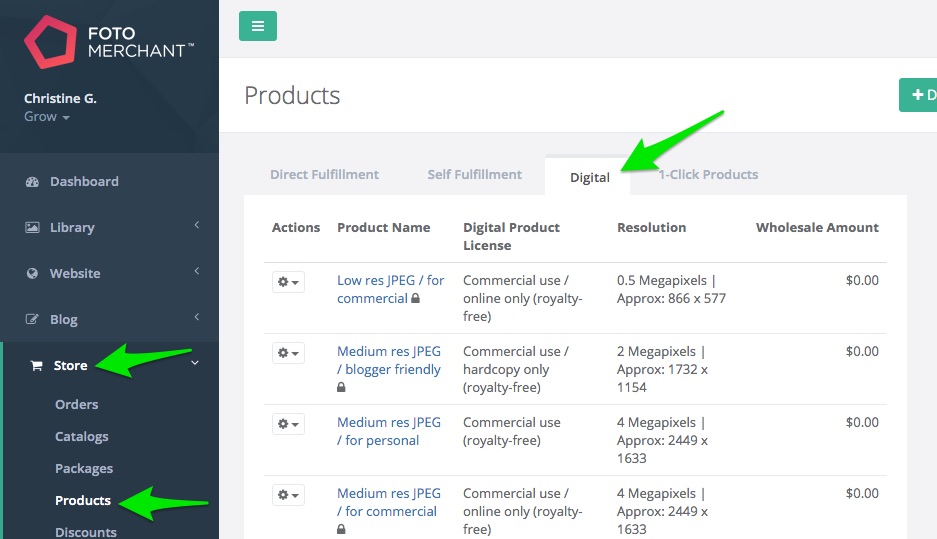 2. Use the +Digital Product button on the top right of the screen.

3. Enter a product name

4. Select the size you would like to offer the digital product from the Dropbox menu.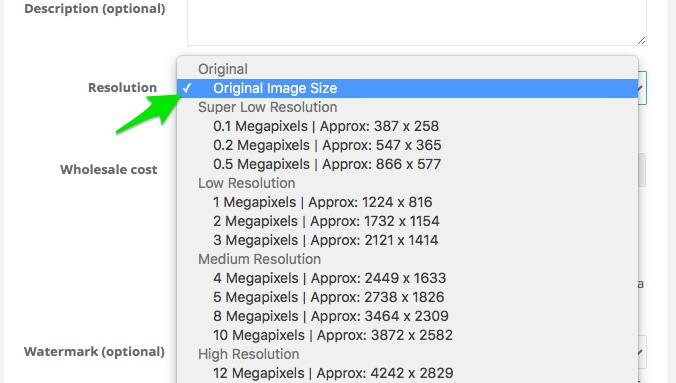 Original Image Size means that the product will be downloaded in the resolution it was uploaded.
NOTE: The Original Image Size resolution can be found at the top of the dropbox. If you don't see it there, then your plan does not support this feature.
For further information on setting up digital products, you can also check out this video tutorial.
5. Use the Save button on the bottom of the page to finalise the changes.
The next step is to add the newly created product into a catalog. A catalog is a group of products with their own individual pricing. More information on how to add a product to a catalog, can be found in this link.