Sorting the gallery categories in your admin interface can make it easier for yourself to quickly find your categories and categorise your galleries.
If you have a Gallery Category based Portfolio Page that is configured to "Show all in Library", then the sort order in your admin interface will also reflect on your live website.
Sorting Gallery Categories
1. Navigate to the Library > Gallery Categories area of your admin interface.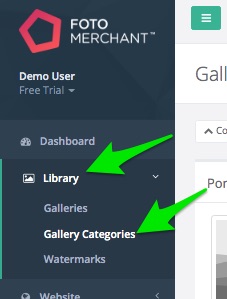 2. Click on the square four lines on the right hand side of a gallery category to drag and drop the category into the desired order.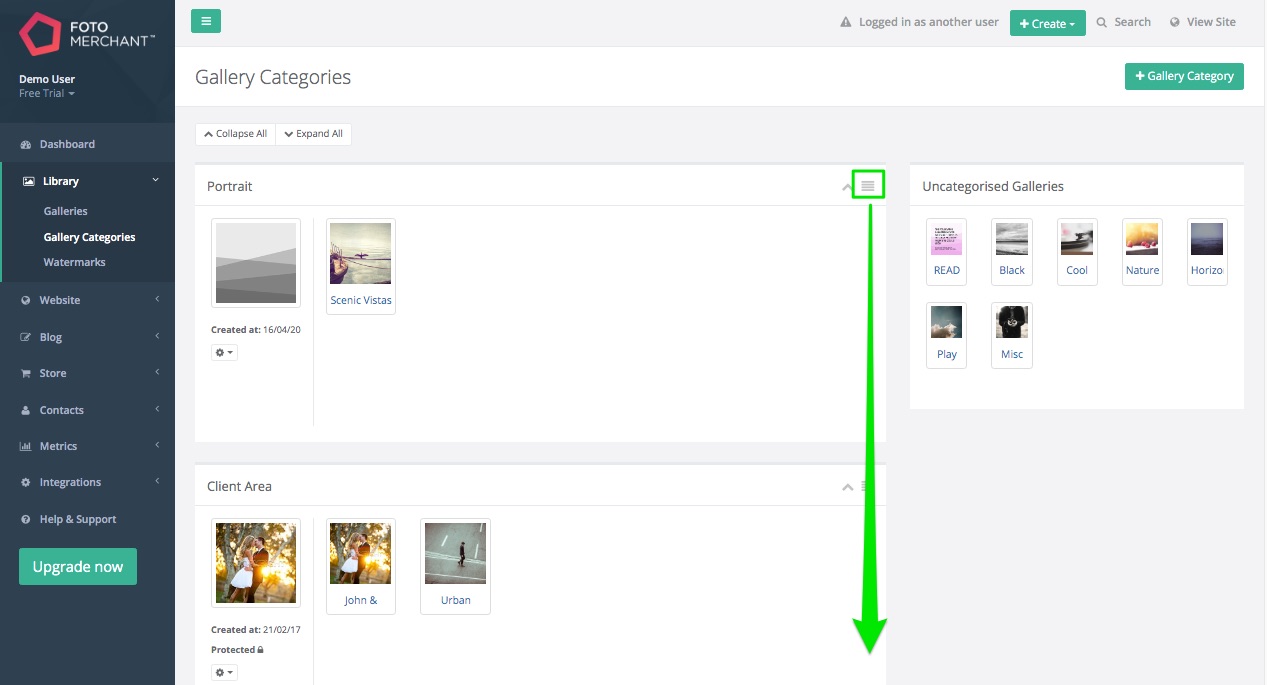 TIP: You can fold and unfold a gallery category by clicking onto the top area that contains the category name, arrow and sort icon as per the screenshot below. This will make it easier to sort through gallery categories that contain many galleries.