When creating a trial account, the system will send an email with the authentication details to the email address you signed up with. Once you have received the email, we recommend to log into the account with the details from the email and change the password. The tutorial in this link will walk you through the process of changing the login details.
How to log into the admin interface
1. To log into the admin interface you can head to https://www.fotomerchant.com/ and use the LOGIN option at the top.

2. This will bring you to https://admin.fotomerchant.com/signin, where you can enter your login E-mail address and Password, followed by the Sign In button.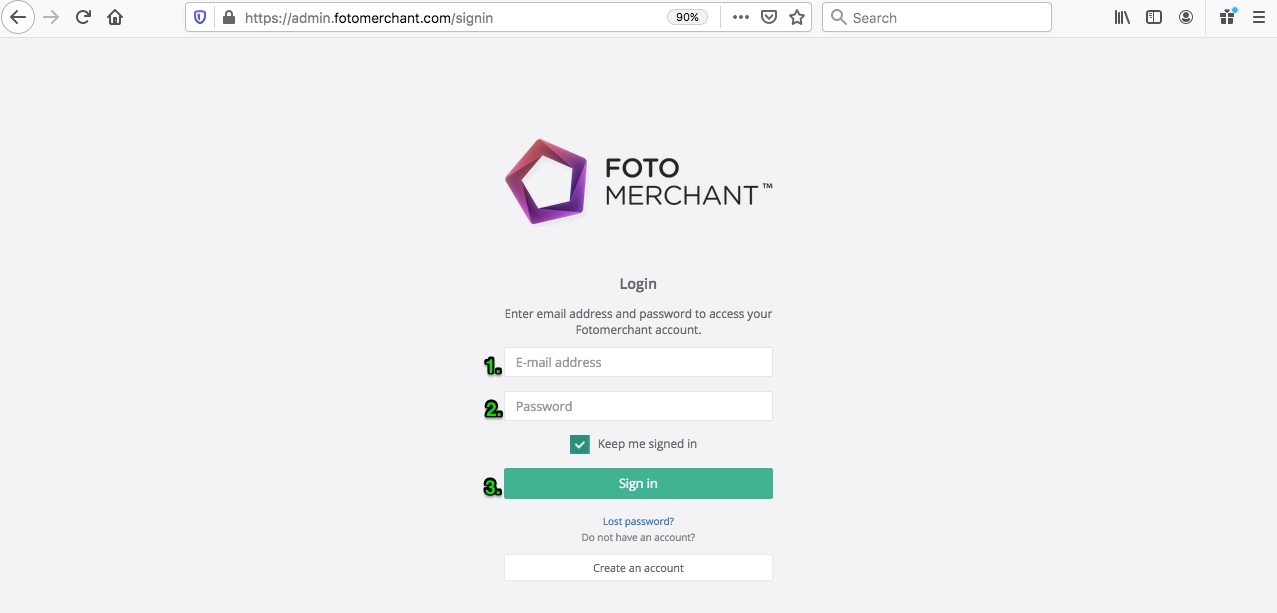 If you have forgotten your password you can use the Lost password? option below the green Sign in button and the system will send you an email containing a link to a secure area, where you can set a new password.
NOTE: It may take a few minutes for the email to arrive. Please wait for the email and also check your spam folder. We recommend to not use the Lost password? option repeatedly in one session, as every time it is used, the links in the previously requested emails will be disabled.