If you wish to pause your account, we offer a hibernation facility which costs $40 a year to ensure your account and all your hard work is kept around when your website isn't being utilised. If you're a seasonal photographer, this makes it really easy to have your website available to you during the time of year you really need it.
Please note, you will not be able to modify your website during hibernation, nor will your customers be able to access it.
For more information you can use this link to head straight to the Account Hibernation page page in your admin account.
You can also navigate to the Account Hibernation page by following the steps below.
1. Click on your Name at the top right of the admin interface and select My Account.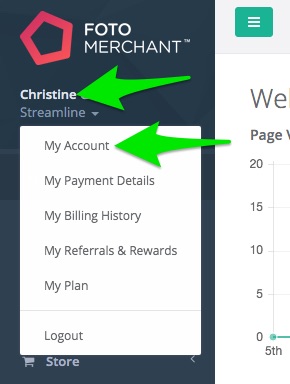 2. Scroll to the bottom of the page and click on the Cancel Account button.

3. Use the green Tell me more button in the blue area at the top of the page.

4. Use the Choose this plan button in the green field on the bottom of the page to finalise the changes.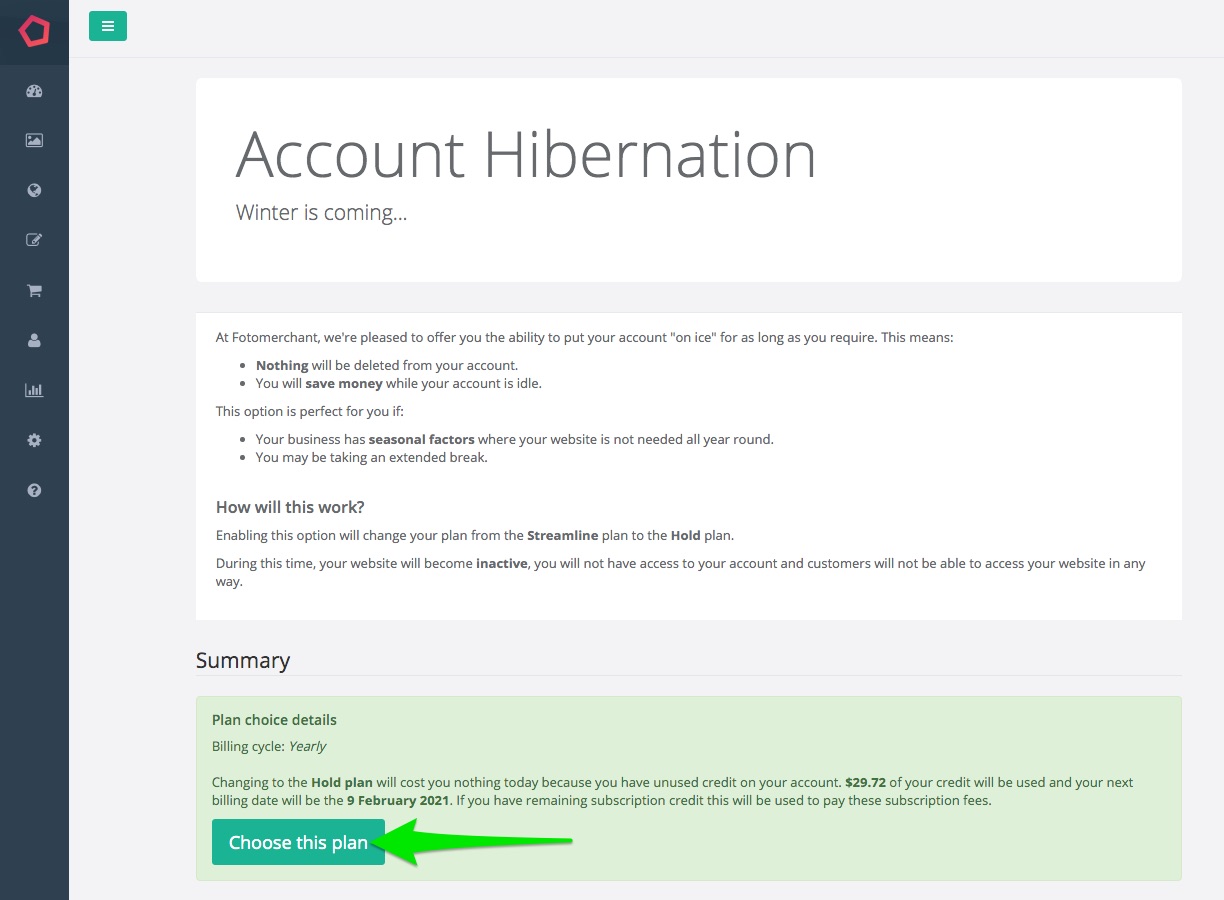 If you would like for our support team to enact this change on your behalf, please send us an email to help@fotomerchant.com.