When your customer purchases a 1-Click Product they are in fact purchasing a product for every image in a given gallery.
A 1-Click Product could be any Direct Fulfillment, Self Fulfillment or Digital product.
For example, let's say you create a 1-Click Product associated with a Direct Fulfillment 4x6" print. When your customer adds this 1-Click Product to their cart for a gallery, it will be ordered for every photo in the gallery.
---
You can setup a 1-Click Product from the Store / Products section of your admin account.
1) Hit Store
2) Click Products
3) Now click the 1-Click Products tab.
4) Finally hit the + 1-Click Products button to the top right of the page.

---
5) Complete the new product form.
(Note that the products listed in the first **Products* field will be drawn from your existing Direct Fulfillment, Self Fulfillment and Digital Download products list. If you don't yet see the product that you're after here, then you may need to revisit lessons 9, 10 and 13 of the Kick Start Guide to set them up.)*
6) Now Save your new product.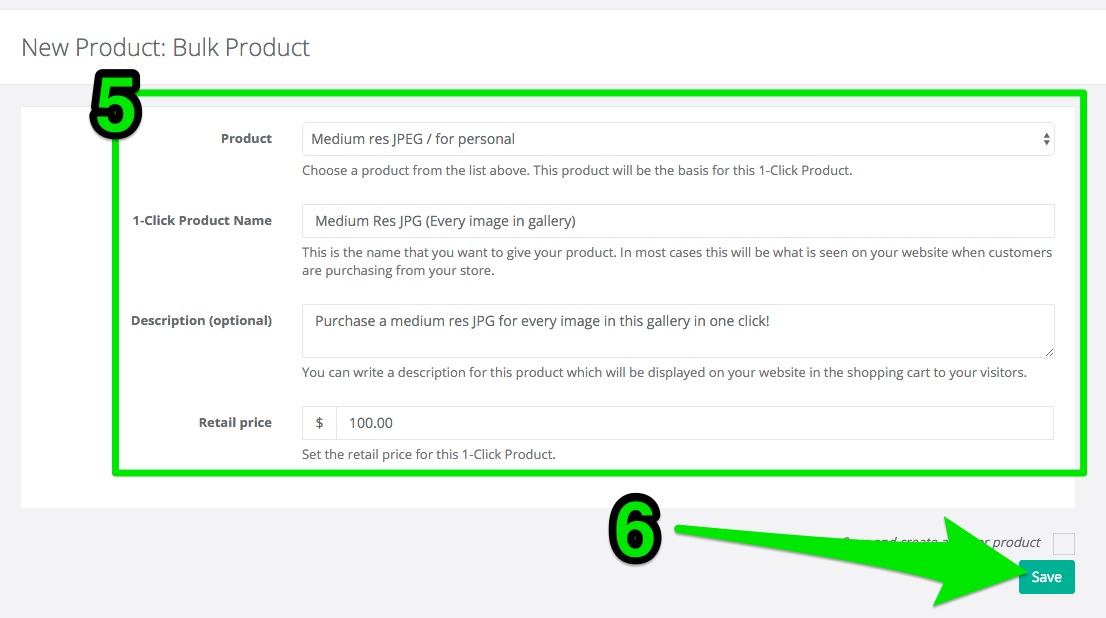 ---
7) Now head to the Gallery Edit page for the Gallery you'd like to attach the "1-Click" product to.
8) Hit the Add 1-Click Product button.
9) Choose your new product from the drop box and hit Save at the bottom right of the page.
Note that you'll need to repeat steps 7, 8 and 9 for each gallery that you'd like to attach the "1-Click" product to.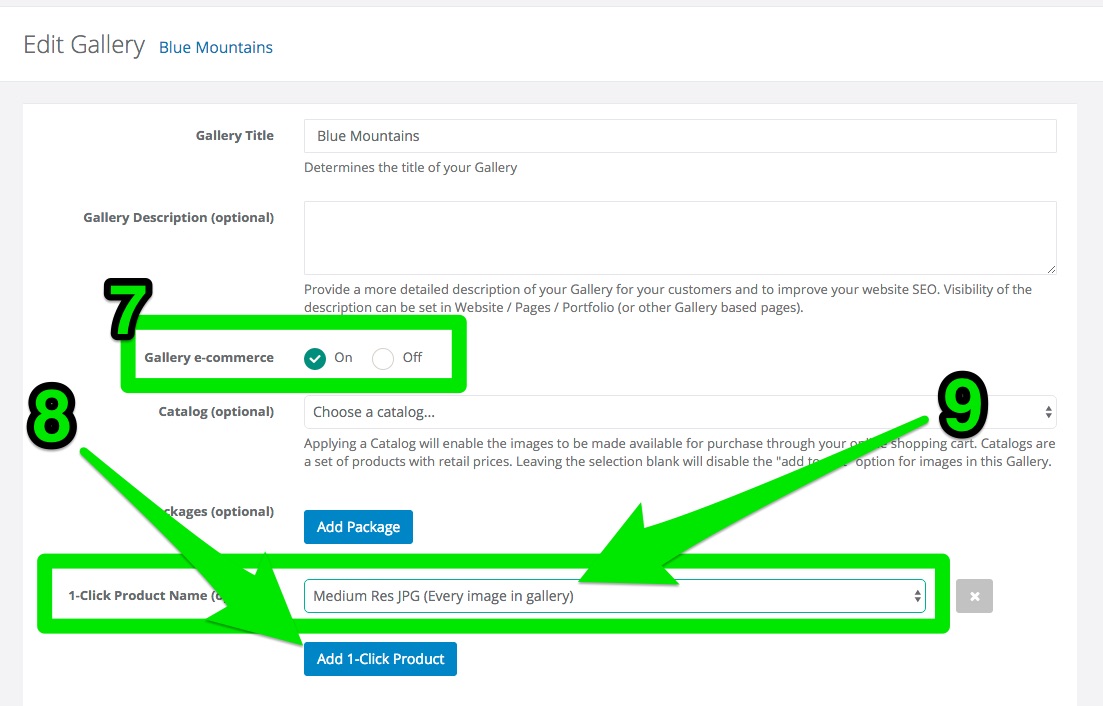 If you now head to your live site gallery you should see that a new "$ Buy Gallery" button loads at the top of the gallery page to allow visitors to add every image in that gallery to their shopping cart for the product that you've created.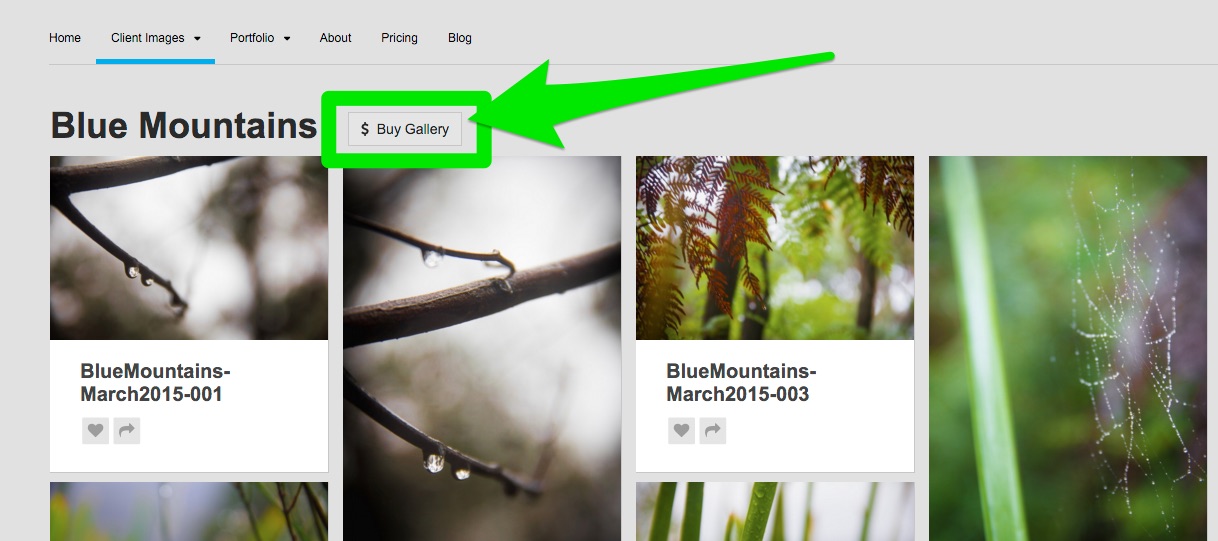 ---
Done!