To a apply
Password Protection
to a particular gallery you can head to the
Library / Galleries
section of your account and click on the
Edit (pencil)
icon associated with the gallery you want to edit.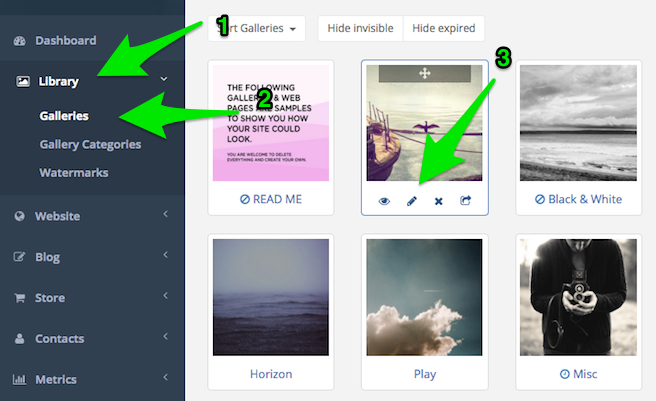 1) Hit Library
2) Click on Galleries
3) Roll over the target gallery and click the Edit (pencil) icon.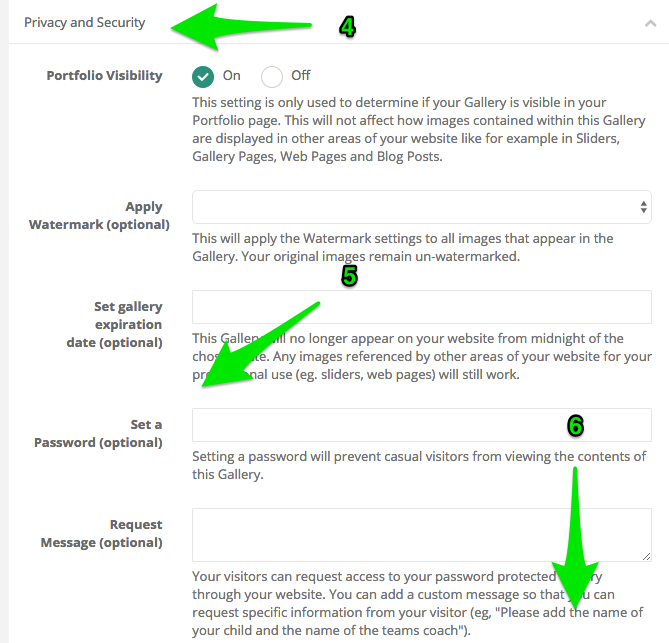 4) Now click on the Privacy and Security section.
5) Fill out the Set a Password field.
6) Make sure you hit Save at the bottom of the page!
You can also provide a Request Password message here if you like, inviting visitors to provide certain information in order to request access to the gallery.