You can set up a link to an email address, which means that when your website visitors click on the link, a new email in the default email client e.g. Outlook or Apple Mail on the visitor's device will be opened and the "To" field will be pre-filled. This makes it really easy for your customers to connect with you.
1. Navigate to the Website > Pages area of your Fotomerchant account.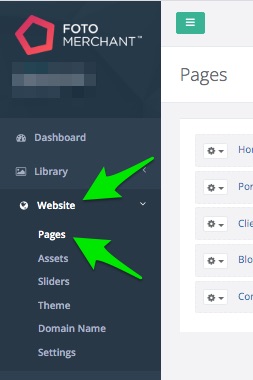 2. Click on the web page (e.g. Home, About, etc.) you would like to edit.

3. Scroll down to the content area of your web page and highlight the text you would like to link with your mouse.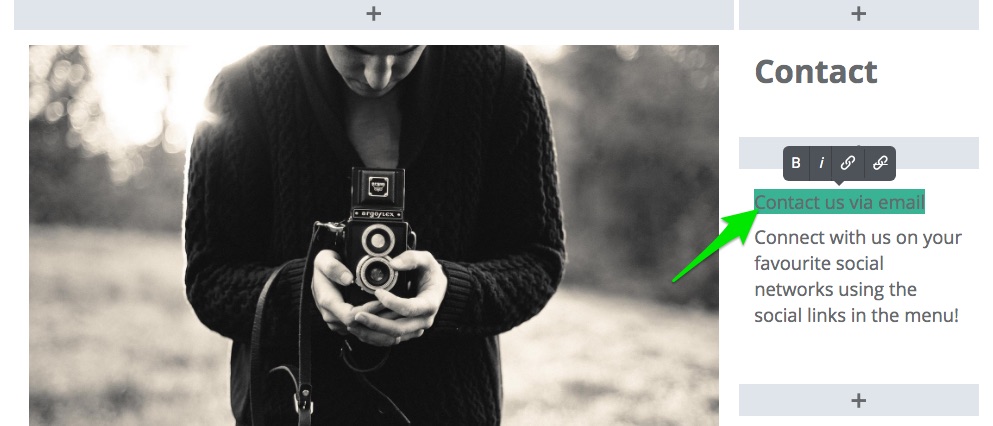 4. Click on the link icon that appears after highlighting the text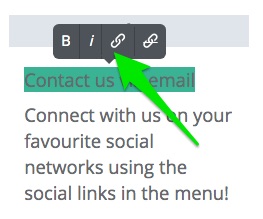 5. Add mailto: followed by the email address (e.g. mailto:help@fotomerchant.com) in the popup window and click OK.

6. Finalise the changes by using the green Save button on the bottom of the webpage.