You can setup a Contact Form in a Fotomerchant V3 account by creating a new Web Page or editing an existing Web Page from the Website / Pages section of your admin account. 

1) Click Website
2) Click Pages
3) To create a new page click the +Web Page button ..or to edit an existing page, simply click the page name 
(Make sure your Web Page is using the New web page editor to access the Form content block.
---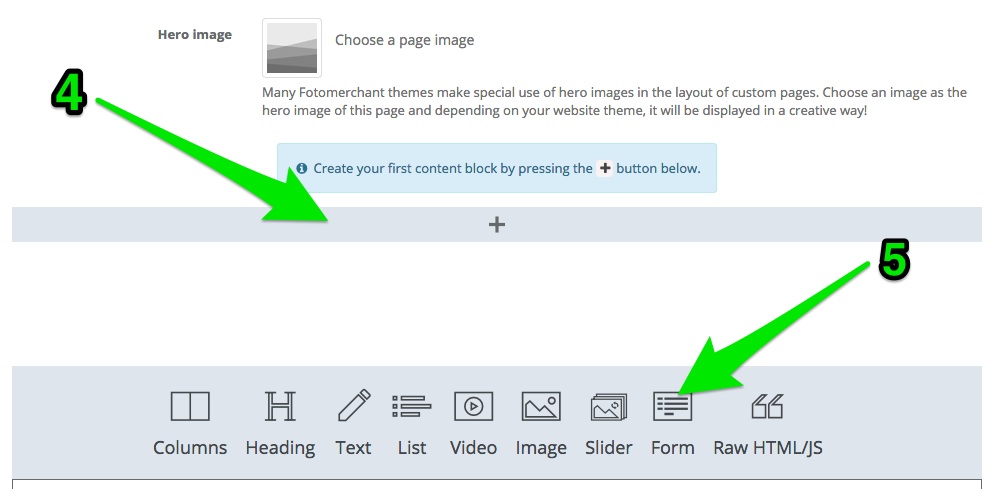 4) Now create a new Content Block
5) Hit the Form icon.
---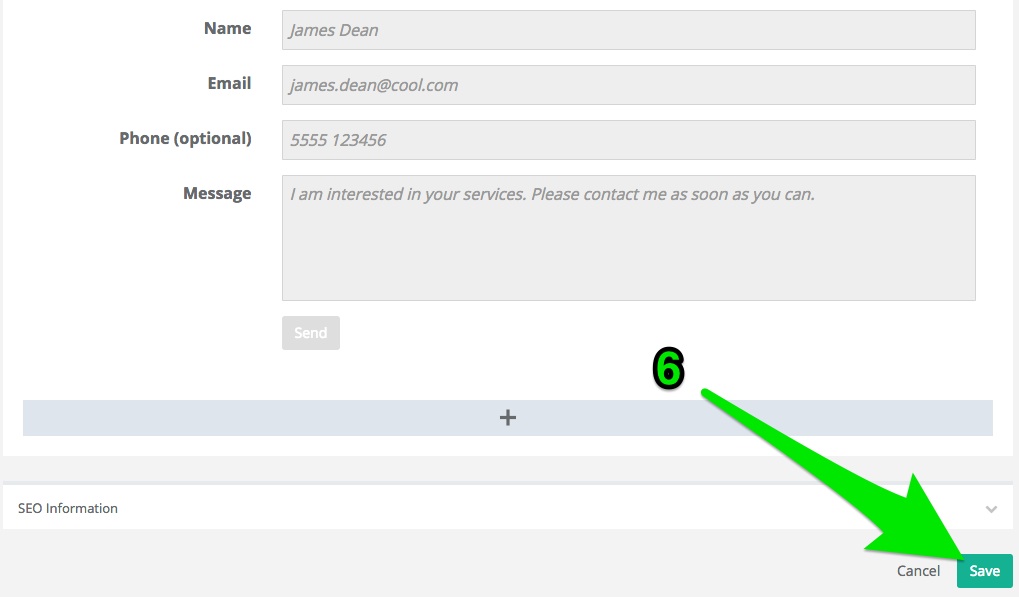 6) Finally, hit the Save at the bottom of the page.
..and you're done!
---
Your new form will capture your visitors' name, phone number, email and any message they'd like to send through to you. (If you need to add any instructions to visitors submitting forms, then you can add a Text Content Block above your Form)
The system will create a new Contact in the Contacts section of your account and you'll receive an email notification with the message from the form submission. By default the notification will go to your Fotomerchant login email address. However, you can setup an alternateContact Forms Email Address dedicated to receiving Contact Form messages from the Website / Settings section or your account.
Sorted!