You can add a contact form that will request details from visitors to make it easy for them to contact you.
The inbuilt Fotomerchant contact form includes:
This form cannot be edited and additional fields cannot be added to it. If you wish to capture additional details in a form, you would need to create a custom form with a third party and embed it into your webpage.
NOTE: This contact form is only available to customers using Fotomerchant Version 3, and when using the mobile friendly web page editor (not the advanced page editor). While the contact form is not available on accounts using Fotomerchant Version 2, a third party contact form can still be used.
1. Navigate to the Website > Pages area of your Fotomerchant account.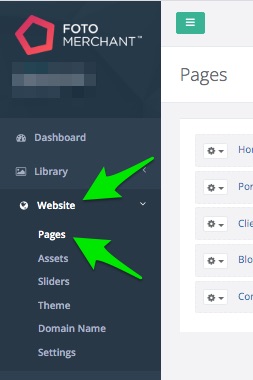 2. Click on the web page (e.g. Home) you would like to edit.

3. Scroll down to the web page content and click on the grey + bar

4. Select the Form block and position it on the page to your liking.

5. Finalise the changes by using the green Save button at the bottom right of the page.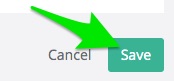 If you would like to add instructions to visitors submitting the contact form on your website, we would recommend adding a Text content block above your Form to do so.
By default the system will create a new Contact in the Contacts > Contacts section of your account when this form is filled in by a visitor and you'll also receive an email notification with the message entered. The email notification will go to your Fotomerchant login email address.
An alternate Contact Forms Email Address dedicated to receiving email notifications can be set in the Website > Settings > Emails section or your account. The default behaviour to Create Contacts from Contact Form Enquiries can also be controlled from the Website > Settings > Emails options.