This tutorial will give you a brief overview of how to use the Fotomerchant Lightroom Exporter. 
For help on the installation of the exporter, please head to the Exporter Download page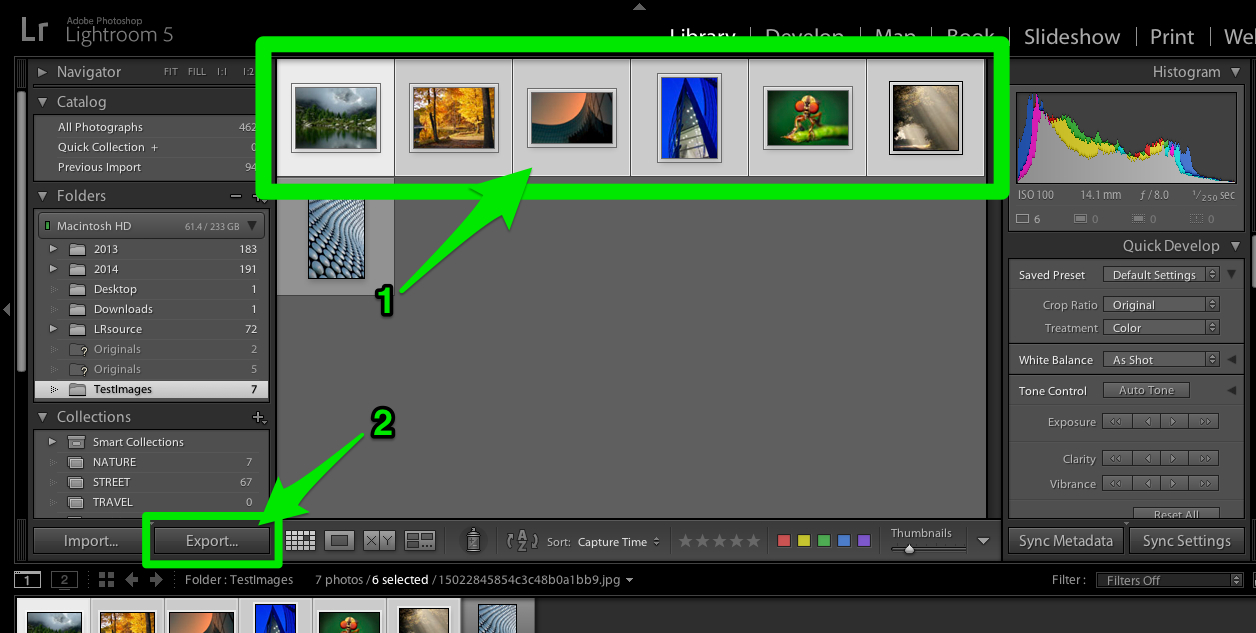 Once you have done the post processing for an event/shoot in Lightroom, you can easily export the photos to your Fotomerchant account. Below are the steps to follow when doing so:
1) Select the images you wish to upload/export to your Fotomerchant account
2) Click the Export button



Once you click the export button, the export dialog box will appear.

3) From the Export To: dropdown box, choose Fotomerchant Exporter
4) Click the Login button.



5) Enter the login email address you use to log in to your Fotomerchant account
6) Enter the password you use to log in to your Fotomerchant account
7) Click OK.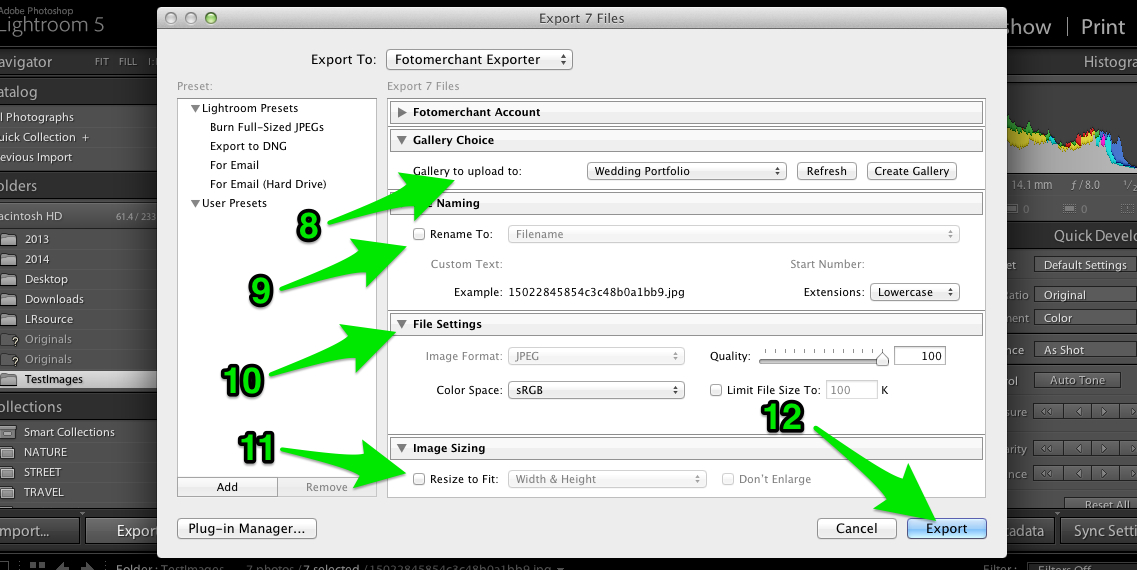 8) Choose the gallery you wish to export the photos to.
You can create a new gallery right here within the Lightroom Exporter by hitting the Create Gallery button to the right of this Gallery Choice section.
9) Optional - You can choose to rename the files as they are uploaded. There are some preset naming conventions that can be chosen from the Rename To drop-down box.
10) Optional - You can choose to modify the quality of the JPEG file in the File Settings section. CAREFUL, we recommend that you leave the quality at 100%
11) Optional - You can resize the photos before they are uploaded in the Image Sizing section. 
Note: We recommend uploading images that are 1600px on the long edge as a minimum. However, if you have the time it's best to upload the original image file without resizing.
12) Once you have set everything, click the Export button.
Error 401 in the Fotomerchant Lightroom Exporter
If you experience Error 401 during the upload process of the Lightroom Exporter, you will need to log out and back into the Exporter Plugin in Lightroom. To log out, open the section "Fotomerchant Account" in the exporter and press the "Logout" button: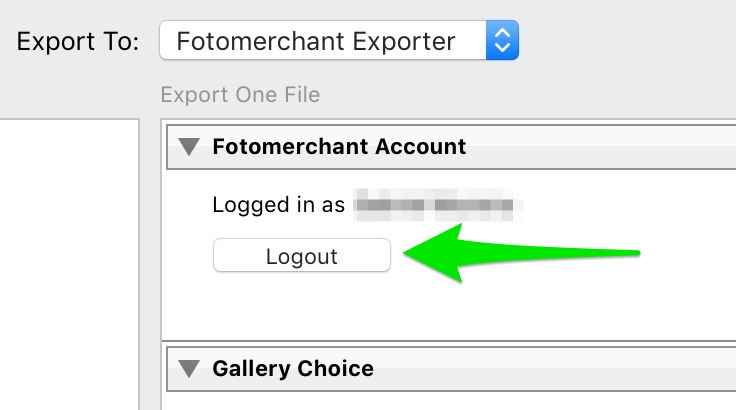 Additional Notes
The export processed can be repeated as many times as you like. Lightroom will just keep queuing your upload jobs. We've successfully had 5 export jobs going at once with each of the jobs sending photos to different Fotomerchant galleries.