So you can design and upload your own custom background, logo, favicon and watermark graphic assets to help give your site some of your own unique character.. 
You can upload a custom Background, Logo and Favicon from the Website / Theme page of your account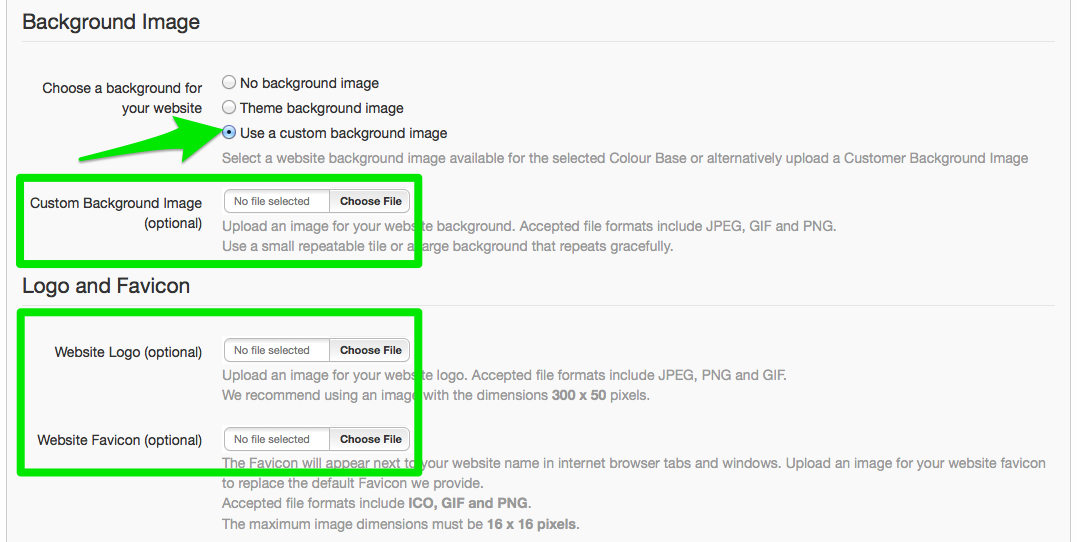 You can also grab template PSD files to work with here..
- Logo
- Background
- Favicon
 ..and here's a  Watermark template PSD file for you (just in case!)
Other graphic assets can also be uploaded and inserted into your Web Pages from the Website / Assets section of your admin account.

---
And a custom Watermark Image can be uploaded from the Library / Watermarks page by hitting the New Image button to the top right of screen.

---
Checkout Lesson 7 in our Kick Start Guide for more detail on the watermarking setup.
That's it..    time to crack out the design skills!