Checkout this video for a run-down on how to enable social sharing buttons in your live galleries so visitors to your site can share your images among their own networks. It will also illustrate the process of publishing your Galleries, individual Images and Blog Posts to your own social media channels. 
..there's more step by step detail on the process for you below as well!
Ok, so to allow your customers to Share your gallery images with their social networks we need to switch on the Social Sharing buttons for each gallery..
Note: For security reasons, these Social Sharing buttons won't appear in your gallery if you have set that gallery up with Password Protection.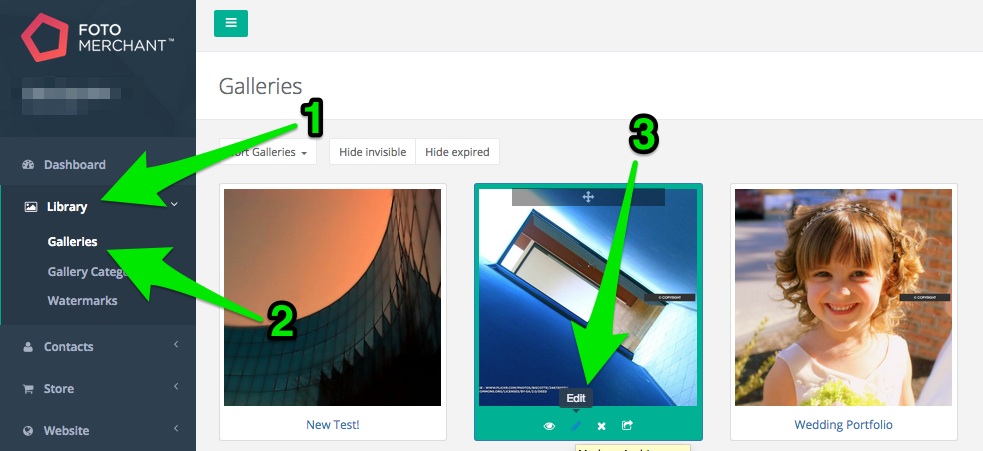 1) Hit Library
2) Click on Galleries
3) Roll over the target gallery and click the Edit (pencil) icon.
---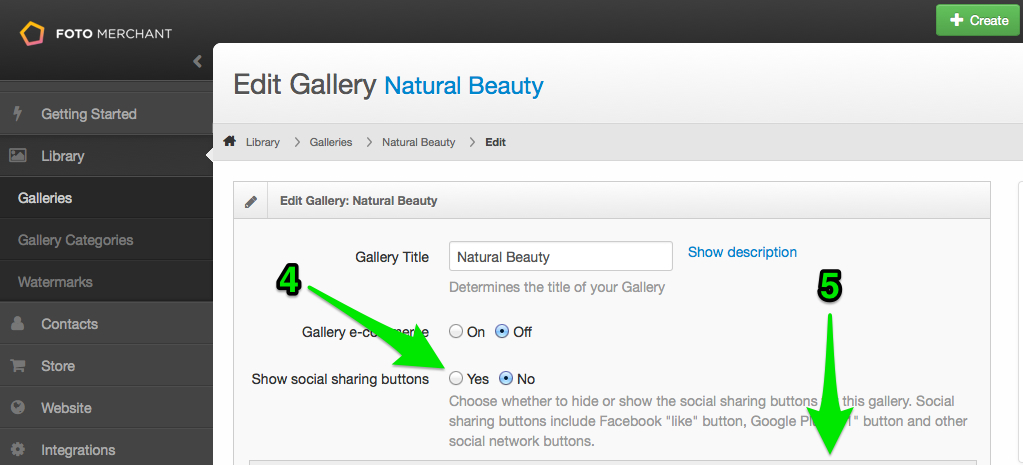 4) Now change the Show social sharing buttons setting to Yes.
5) Hit Save at the bottom of the page!
---
That's it..   This gallery will now load the Social Media buttons for your visitors to share among their own network from your galleries.
Note that you need to switch this on for each gallery you want to be shared..  and galleries that are Password Protected won't load the social buttons for security reasons.
Done!