So you can setup Text, Image or Slider links using the Link icons available in the Content Blocks of your Web Pages and Blog Posts
Note that for another angle on this you can also check out the 3min 40sec mark of the Creating your first Slider video tutorial
---
In this example I'm going to link my Home page Slider to directly to my "Weddings" gallery page. 
Ok here we go...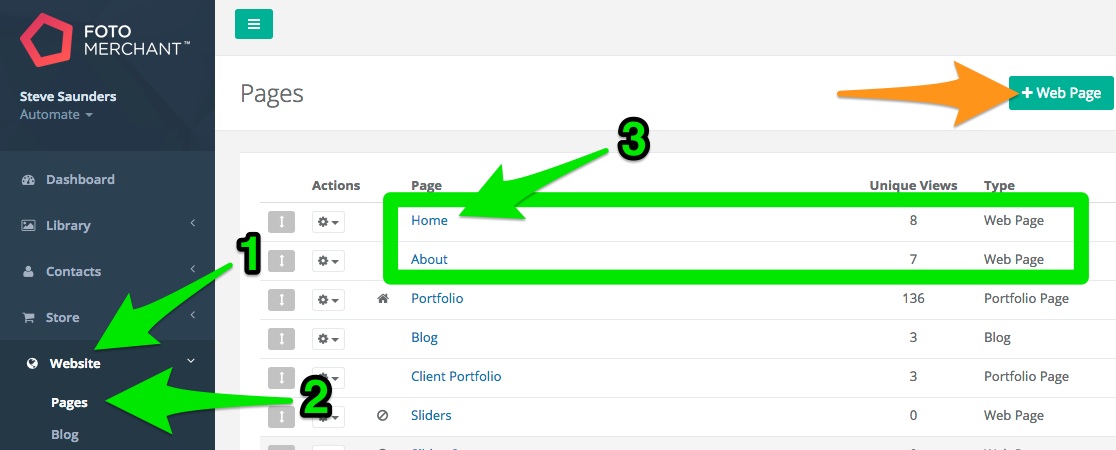 1) Hit Website
2) Hit Pages
3) Click the Web Page you'd like to edit. (..or create a brand new Web Page by hitting the + Web Page button)
---

Now for a Text based link..
4) Select the text you'd like to link.
5) Hit the Link button in the middle of the pop-up options.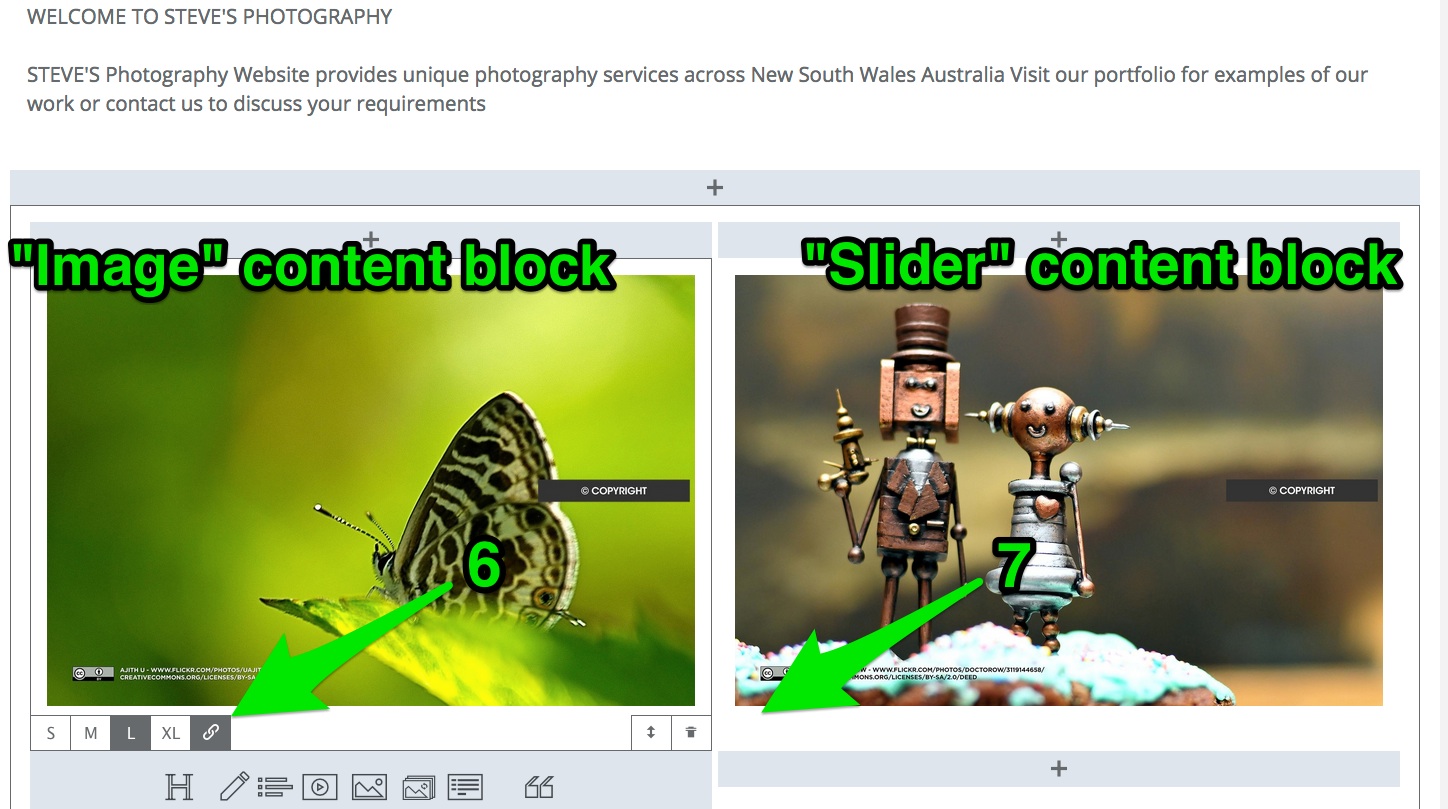 For a static Image link..
6) Mouse over the Image content block and click the Link icon that appears along the bottom of the content block.
For a Slider link..
7) Mouse over the Slider content block and click the Link icon that appears at the bottom left of the Slider content block. (See next screenshot)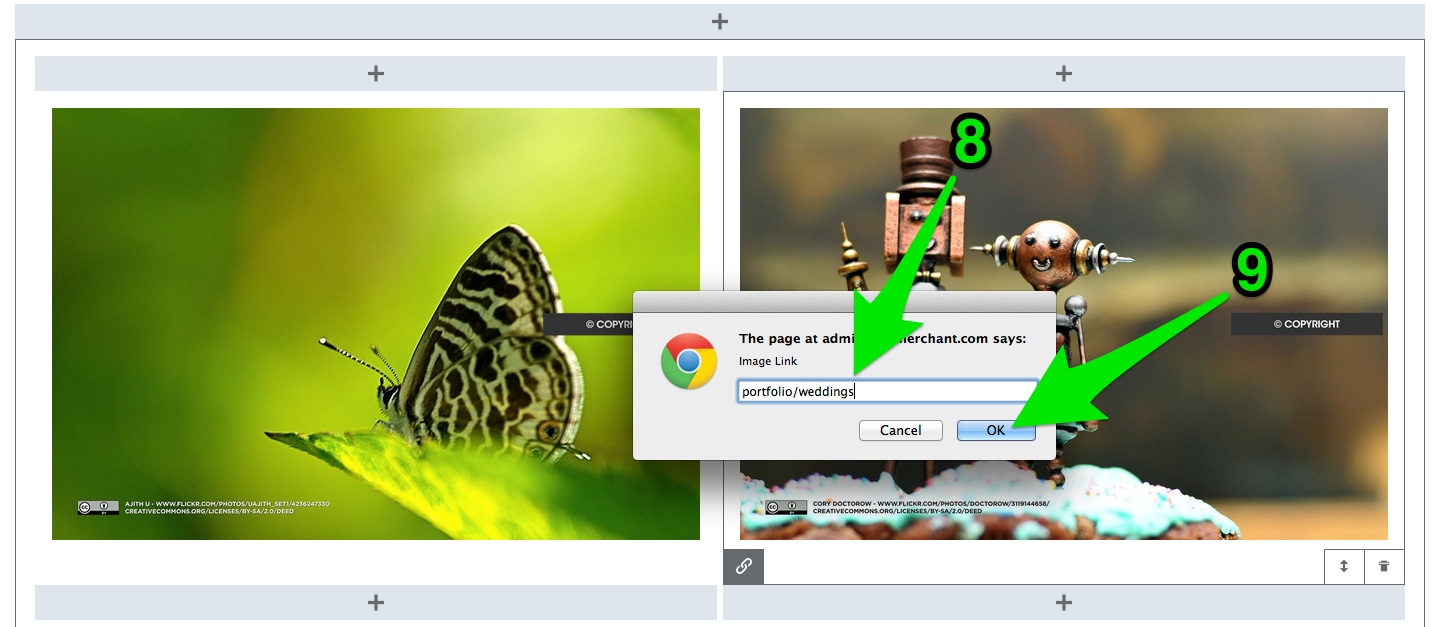 Regardless of whether you're linking Text, an Image or a Slider, the next step is to..
8) Enter your Link URL in the Link window, 
---
Note that it might be best to use a Relative URL here if you're linking to a page within your own site.
Eg: /portfolio/weddings

If you're linking to a page external to your own site then you will want to use an Absolute URL
Eg: http://externaldomain.com/portfolio/weddings
If you want to take customers to your top level Portfolio then you would simply enter the Relative URL /portfolio, rather than /portfolio/weddings
9) Click OK. An additional Popup will then appear, simply press the CANCEL button as we do not want to prefix our URL with "http://".
10) Finally, hit the green Save button at the bottom right of your Web Page!
..and that's it!