You can activate or deactivate your website Pages (or even just Hide them) from the Website / Pages section of your admin account using the Actions select box alongside each page. 
Real quick one.. here we go!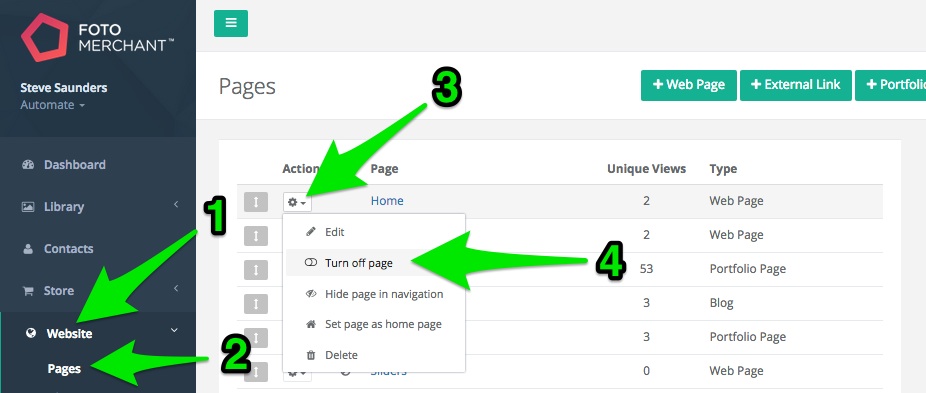 Hit Website
Click Pages
Now select the Actions drop box for the page you'd like to edit.
Turn it Off, turn it On, Hide or Unhide the page!
Es todo!