Ok, so first log into your Admin Account..
1. Now, click your Username to the top right of the Dashboard.
2. Select My Account
3. You can now edit your First name, Last name, Sign in Email, Timezone and Password.
You can also edit your Address Details if you scroll further down this page!
Once logged into the account you can manually edit your login username and password from the My Account page.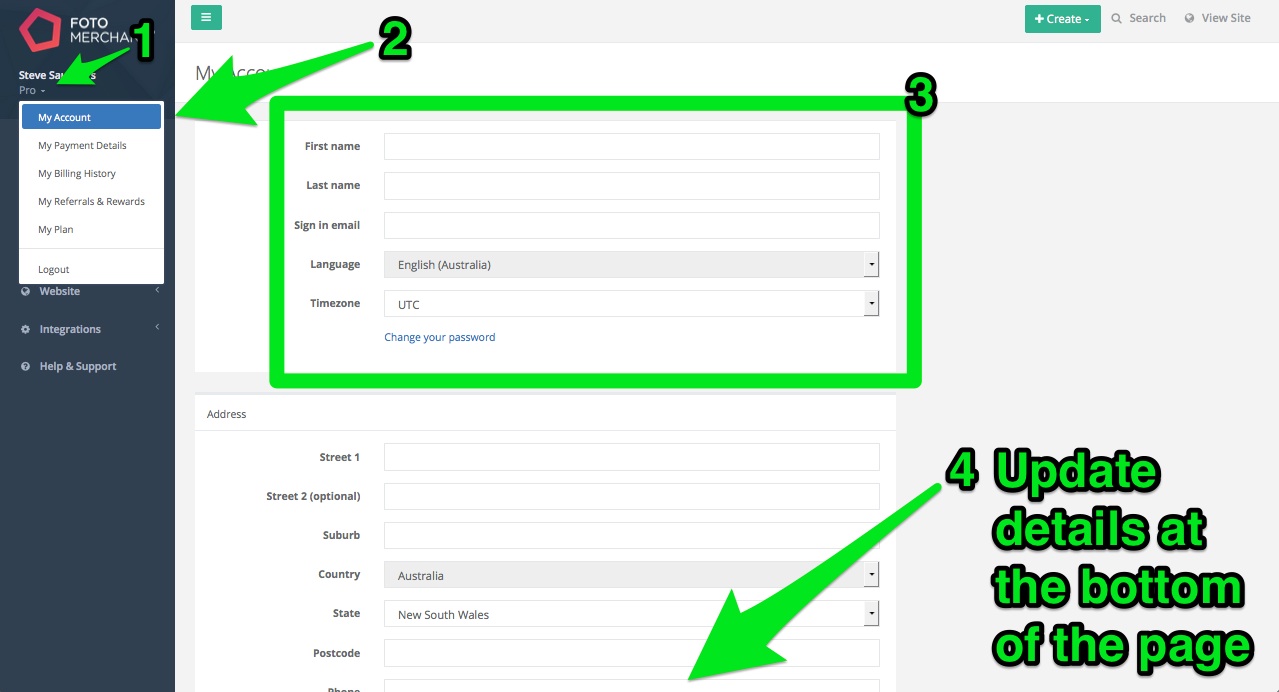 4. Now hit the big, green Update Details button at the bottom of the page..
..and you're done!