So a Mastercard or Visa (debit or credit card) is needed to ensure that print and shipping fees can be charged immediately that a Direct Fulfillment order is placed on your site. This allows the print lab to facilitate the processing and dispatch of your customer orders as quickly as possible!
Here's a quick method to update your credit card details from within your Admin Interface..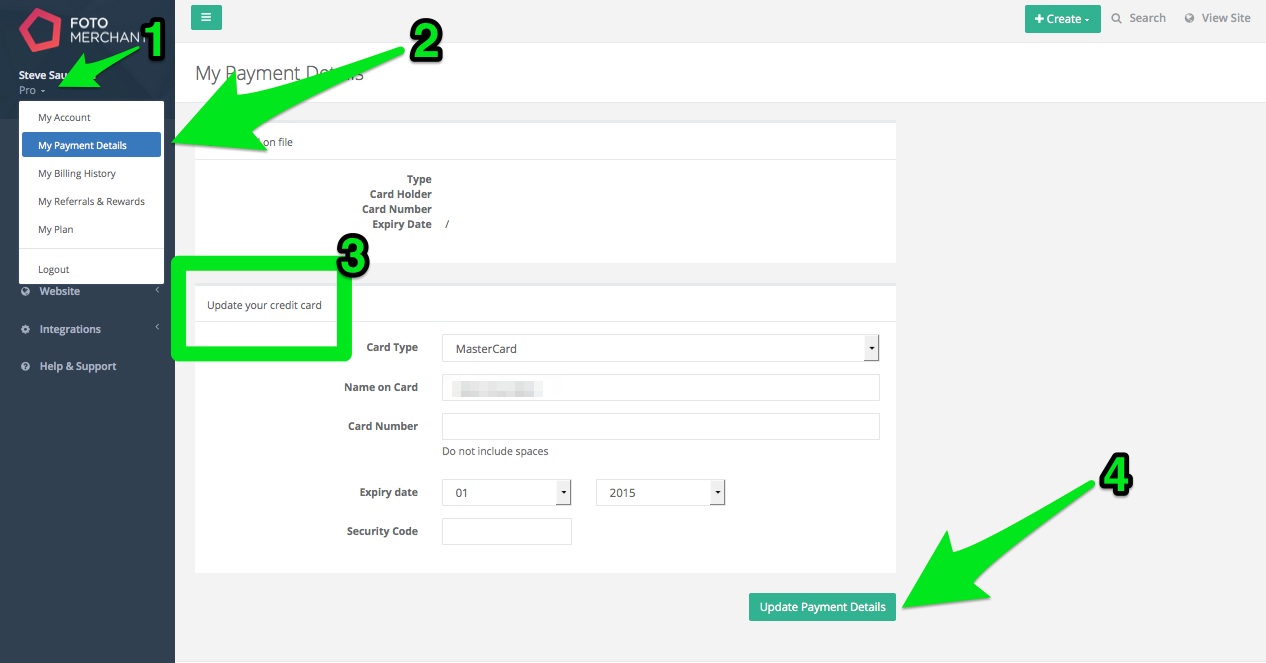 Hit your User tab
Click My Payment Details
Enter your new your card details.
Now hit the Update Payment Details button!

6. If you have any outstanding fees that you'd like to clear, you can then re-try these by hitting the Pay Owing Amount button in your navigation bar..
(The system will also periodically retry failed payments for you, but this should help you clear any outstanding fees manually if you wish.)
..and you're Done!