Providing individual Contacts (or Contact Groups) with exclusive access to a particular gallery will ensure that only that Contact (or Contact Group) can see the gallery on your live site. This is a great way to apply extra security to your galleries and images!
But note that this is a visibility security setting. So by giving exclusive access to a selection of Contacts, you are hiding the gallery from all other contacts not included in this list...
Any Contacts that are included will also need to log into your live site before the gallery becomes visible to them.
To switch this feature on (or off), you can head to the Library / Galleries section of your account and click on the Edit (pencil) icon associated with the gallery you want to edit.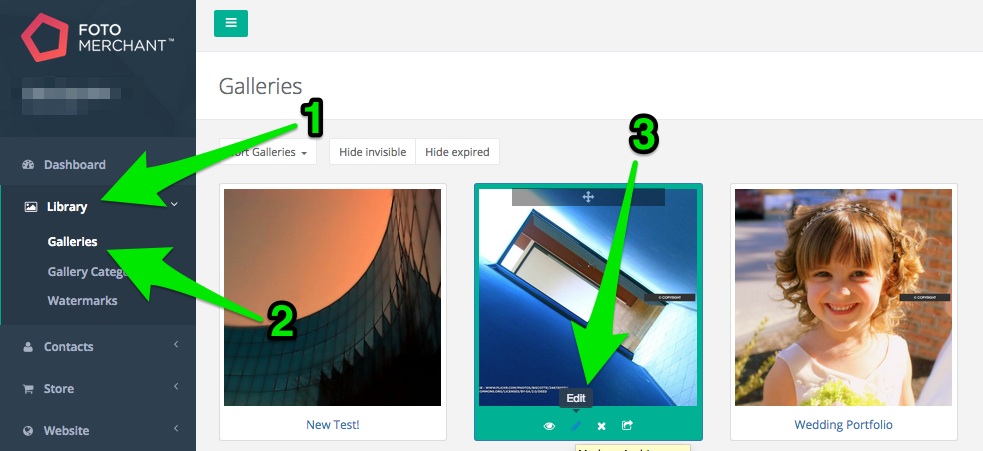 1) Hit Library
2) Click on Galleries
3) Roll over the target gallery and click the Edit (pencil) icon.
---
Now scroll down the page to find the Contacts and Contact Groups section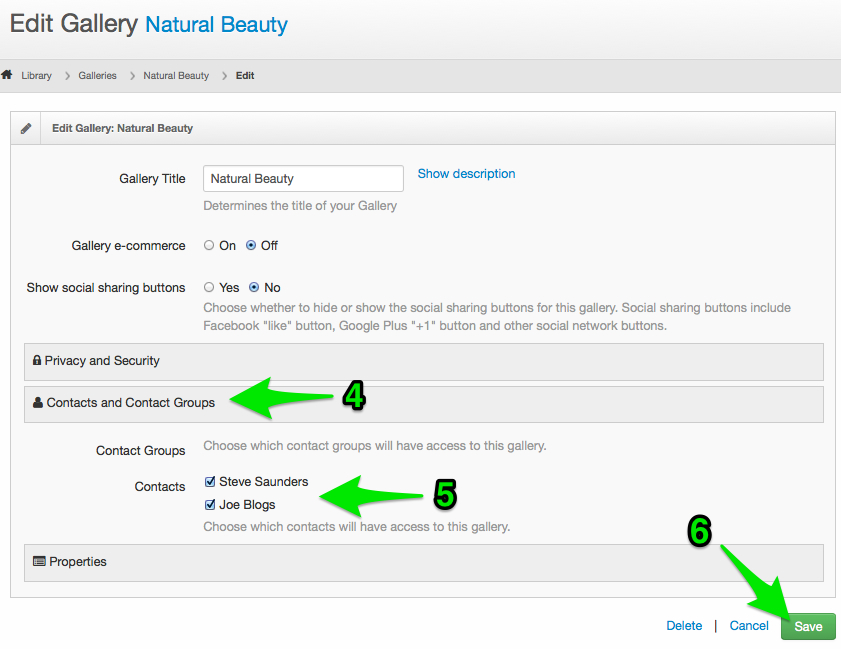 4) Click the Contacts and Contact Groups title to expand the settings.
5)  Select (or de-select) the appropriate Contacts or Contact Groups
6) ..now just hit Save at the bottom of the page.
..and you're Done!