This tutorial contains instructions on how to download an original image that was uploaded to the Fotomerchant account.
NOTE: From within the admin interface it is not possible to download all images from a gallery in bulk.
1. Navigate to the Library > Galleries area of your Fotomerchant account.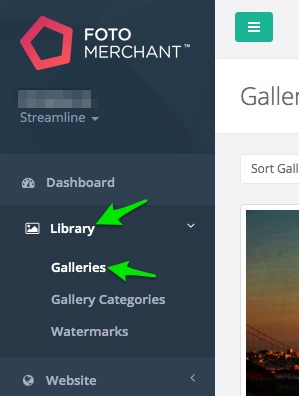 2. Use the View Gallery button (eye icon) or double click on the gallery to navigate to your images. The icons appear when the mouse is on top of a gallery.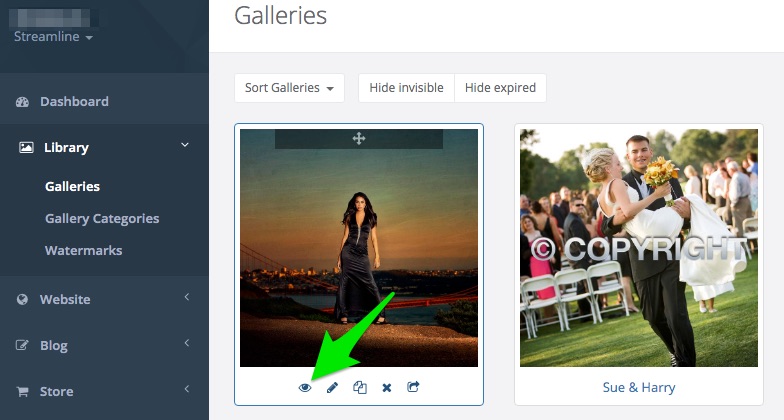 3. Click on the Edit button (pencil icon) that appears when hovering over the image with your mouse.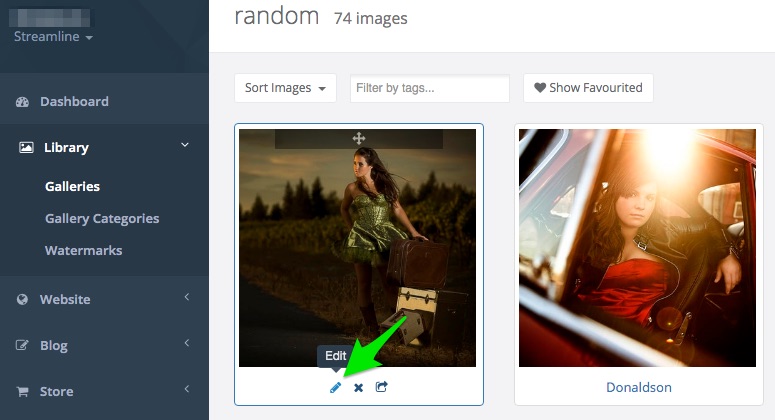 4. At the top right of the page, you will find a Download button that will allow you to access the original image file.