It is possible to assign a different catalog to an individual image in a gallery. This can be useful if
The same gallery contains a variety of aspect ratios.
Different pricing applies to individual images.
To offer a set of products specifically for that one image.
To create a Catalog you can follow lesson 11 in our Kick Start Guide.
This tutorial focusses on attaching a catalog to an individual image. If you would like to assign a catalog to an entire gallery, you can follow the steps in this tutorial.
1. Navigate to the Library > Galleries area of your Fotomerchant account.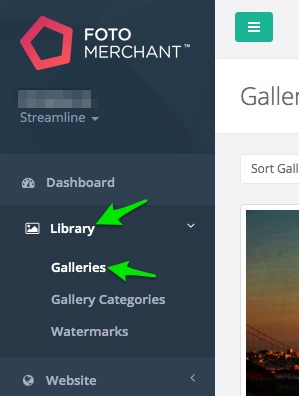 2. Use the View Gallery button (eye icon) or double click on the gallery to navigate to your images. The icons appear when the mouse is on top of a gallery.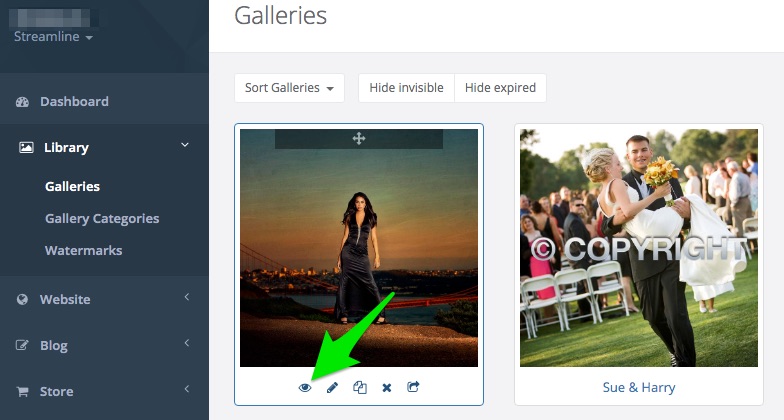 3. Click on the Edit button (pencil icon) that appears when hovering over the image with your mouse.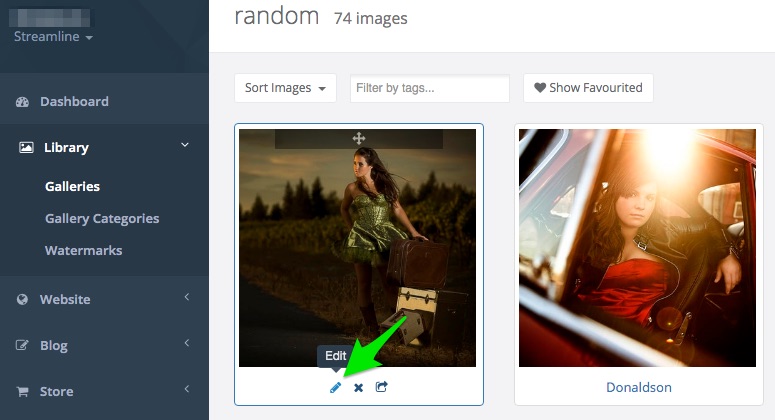 4. Select a Catalog from the drop down menu in the Catalog field and use the green Save button on the bottom of the page to finalise the changes.