In Fotomerchant you can create Watermarks and apply them to Galleries or Digital Products.
Watermarks that are applied to a Digital Product will not be visible on the live website. They will however appear on the end product your customer downloads when a watermarked digital product is ordered.
If you are after a watermark that only appears on the images on your website but doesn't effect the products ordered, you can follow the instructions in this link on how to add a watermark to a gallery.
Here's how you can apply a watermark to a Digital Download product.
1. Make sure you have your Watermark configured the way you want it to appear on your images. Check out the watermarking tutorial here.
2. Navigate to the Store > Orders > Digital area of your account.

3. Click on the +Digital Product button at the top right of the screen

4. Fill in the required fields and select the Watermark in the Watermark (optional) drop box.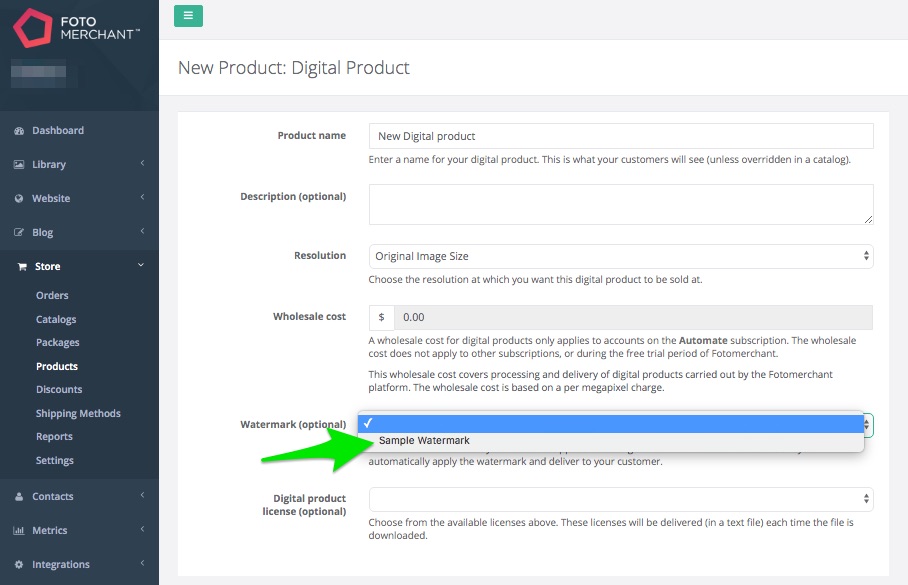 5. Make sure to use the green Save button on the bottom of the page.