In this lesson, we will look at how you can monitor the way Google is indexing your Fotomerchant website using Google Search Console formerly known as Webmaster Tools.
Log in to your Google account
Please note, you will need a Google account before you can continue with this lesson. In order to create a Google account click here.
Add your Fotomerchant website to your account
1. Click "Add property", and select "+Add property" in the dropbox.

2. In the popup, we will choose the URL Prefix option on the right.
Enter your domain name including https://. This can either be your full domain (i.e. https://www.example.com) or your vanity domain (i.e. https://example.fotomerchant.com) provided by Fotomerchant.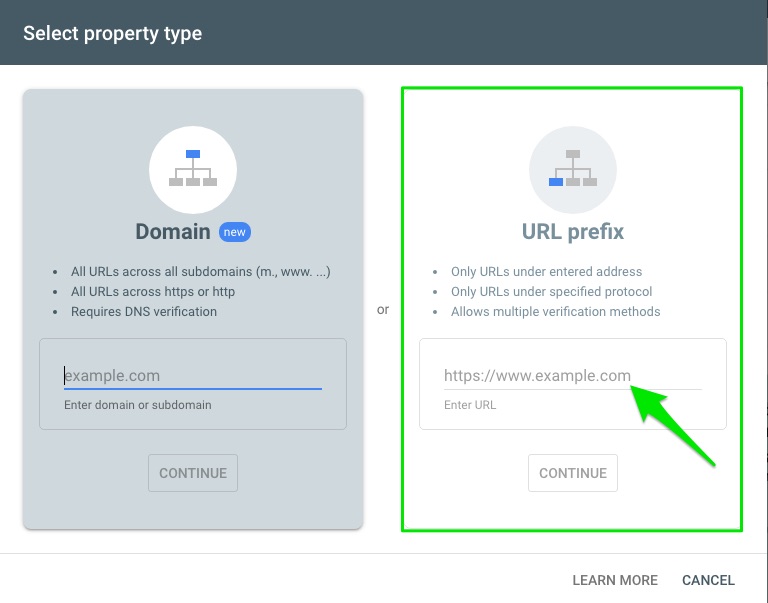 3. Click the "Continue" button.
4. Scroll down and click to expand the HTML Tag.
5. Use the Copy button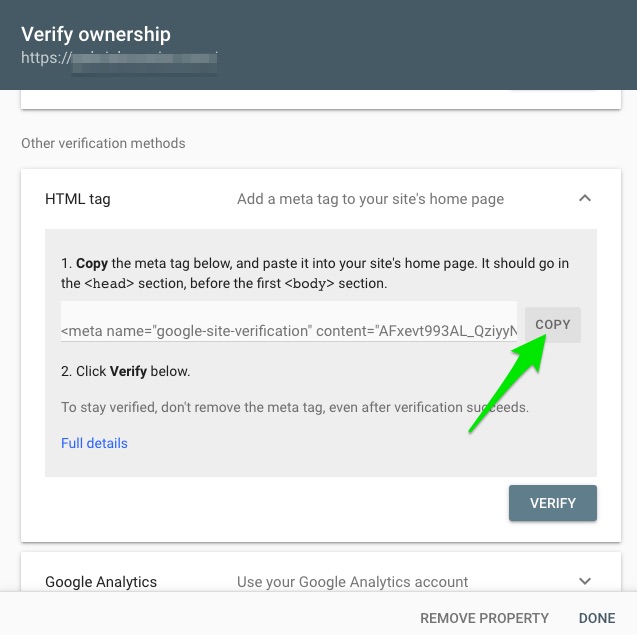 6. In a second browser tab, log into your Fotomerchant account and go to the
Website > Settings
area.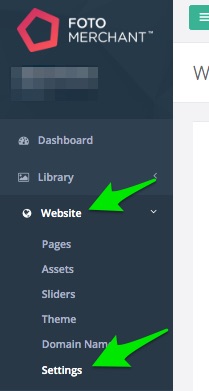 7. Scroll down and click to expand the Website Analytics and Tracking codes section title.

8. Paste the code we copied in step 5 into the Google Webmaster Tools (optional) field.
NOTE: In the next step we will need to delete some text in the code, so make sure to keep reading.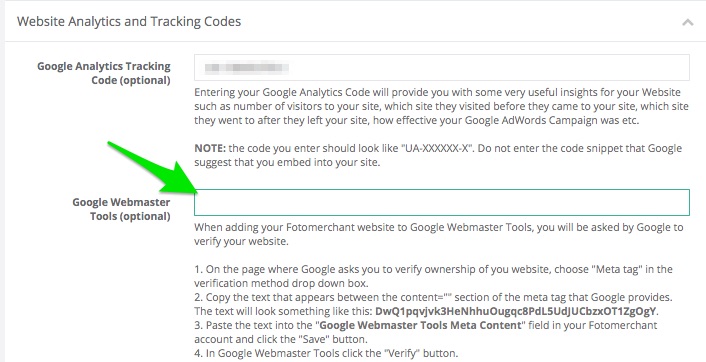 9. The code snippet you have just pasted is unique to your domain name and will look something like this:
<meta name="google-site-verification" content="Abbevt993AL_QziyyNagcARvQ14a3O_-fcogEvPmrrr" />
We will need to delete the first and the last part so only the string contained within the double quotes is included. Delete everything up to: <meta name="google-site-verification" content=" as well as " />.
This will leave you with a code similar to the example here:
Abbevt993AL_QziyyNagcARvQ14a3O_-fcogEvPmrrr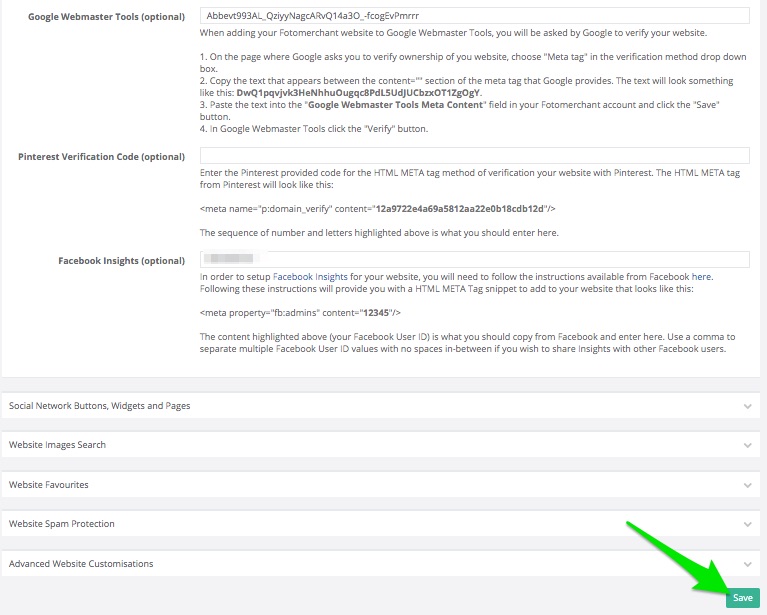 10. Use the green Save button on the bottom of the page.
11. Go back to the Google Search console browser tab and use the Verify button.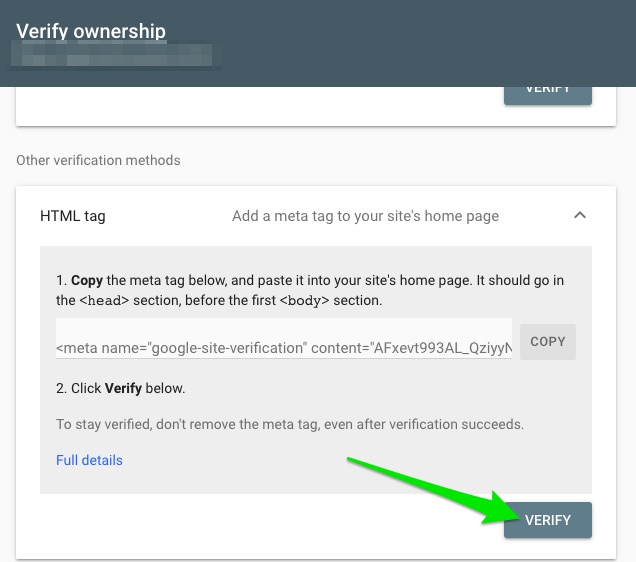 You should now receive confirmation from Google that your website is verified!